Many companies find outsourcing resources on their projects as a competitive advantage: it allows projects to be carried out without the need to hire more personnel directly , development of activities in which they are not specialized, apply talents and resources in key areas, and achieve more flexibility and a reduction of fixed costs.
Nowadays outsourcing constitutes an strategic and key element for organizations.
We provide a service of professionals outsourcing that adapts to the need or project of each client, ensuring quality and efficiency.
We have a communications plan that allows us to be close to each resource and thus collaborate with the client in the talents management.
Our database has more than 5,000 professionals. Our competitive advantage consists on generating our database by interviewing professionals continuously and uninterrupted. This allows us to respond to market demands immediately, guaranteeing rapid response in searches.
Getting to know you. Interview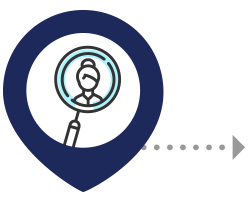 Technical and attitude evaluation for the position
Confirmation of references
Introduction of the candidate to the client
Interview between the candidate and the client
Incorporation of the professional